River Rock Massage Training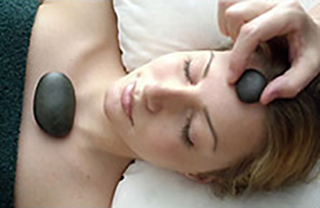 Our River Rock Massage Certification Program is offered at our Hockley Valley location, near Orangeville.
River Rock Massage  is a unique and grounding form of massage using hot stones to warm and relax the client. Through strategic placement of warm stones on the body, a hyperthermic effect is created which research shows is able to alter mood and create feelings of emotional uplifting. During this warming and deep stimulation of stones moving over the body, the immune system is also boosted. Another great benefit is that this wonderful, relaxing treatment has a balancing effect on the chakras and assists in taking the stress out of every part of the body. It is especially effective for arthritis sufferers or anyone with joint or muscle pain.
---
Curriculum
History of River Rock Therapy
Room Set-up
Stone Placement & Technique
Heating Unit & Stone Care
Integration of Stones into Other Holistic Therapies
Hands-on Practical Techniques
Number of Hours: 16 + Case Study Assignment
---
Admissions Requirement
Minimum 18 years old & high school diploma (or equivalent).
Tuition
Total cost for the River Rock Massage Certification Program is $475. Rocks and heating unit extra (suppliers provided).
Registration Fee
Deposit of $150.00 holds your place in class. The balance is due on the first day of class.