Prevention is the future of health. Be a part of it!
Focused Training
We take training to another level at Aromatica by immersing you in 7 day 'intensives' each month at our retreat-style learning centre located at Cape Chin on Georgian Bay on the scenic Bruce Penninsula. This remote, wilderness location allows you to focus on your studies in a relaxed informal manner – away from the stress and strain of modern life. Classes start at 10 am each day and finish at 5 pm. Your time is your own before and after class to explore this region's magnificent beaches, crystal clear waters to swim or kayak in, hiking trails, quaint harbours or simply relax with a book in a hammock and enjoy the sound of complete silence and the freshest of fresh air. The fauna, orchids, rocks, caves, bears, wolves and jet-black, star-filled, night skies create the perfect setting for the study of Natural Medicine – in our perfectly natural place!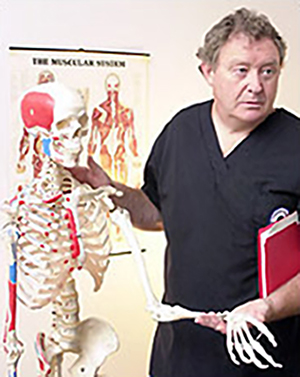 Our certificate and diploma programs offer intensive, exacting training to equip students for success in the growing field of Massage and Natural Medicine. Research increasingly shows the preventative health benefits of stress reduction, lactic acid drainage, immune stimulation, and numerous other benefits garnered through bodywork.
Why Aromatica?
Key reasons to choose Aromatica for your studies include excellence in instruction by highly qualified experts in their respective fields. All of our programs are recognized and accredited by respective governing bodies. Our course offerings are flexible to suit a range of students, from the experienced bodyworker who wishes to increase his or her arsenal of modalities, to the graduate fresh from high school ready to train in Myomassology or Aromatherapy Massage and persons looking for a change of career.
Our course dates and times are noted below.
Our course schedule is staggered to accommodate students who need to work, and payment plans are available for tuition. An emphasis on practical training and attention to technique ensure you graduate with skills you can use in private practice, or as an adjunct to core professions such as nursing, geriatrics, rehabilitation work, counseling, and physiotherapy.
Specialization
Other career specialties include partnering with medical doctors, chiropractors and naturopaths. Students can go on to specialize in specific areas, such as athletic treatment, human resource and employee assistance consulting, or work in the travel-leisure industry at spas, resorts and cruise ships We also train our students in the business and ethics of operating a private practice. Most importantly, students are treated like family and nurtured to reach their highest potential. We instill excellence, and we practice what we teach.
"We instill excellence, and we practice what we teach."
---
Course Dates & Fees

[one-half-first]
*Aromatherapy Massage Certification
April and September
$2,995.00
*Home study plus in-class massage training can start any time
Certified AromaMyology Massage Program
April and September
$7,795.00
Certified Myomassology Practitioner Program (C.M.P.)
April and September
$7,795.00
[/one-half-first]
[one-half]
Reflexology Certification
April and July and October
$1050.00
Indian Head Massage Certification
April, June, September, October
$400.00
Aromatherapy Spa Certificate Program
April and August
$975.00
Swedish Massage / CRT Certification
April and August
$5995.00