Certified Myomassology Practitioner Program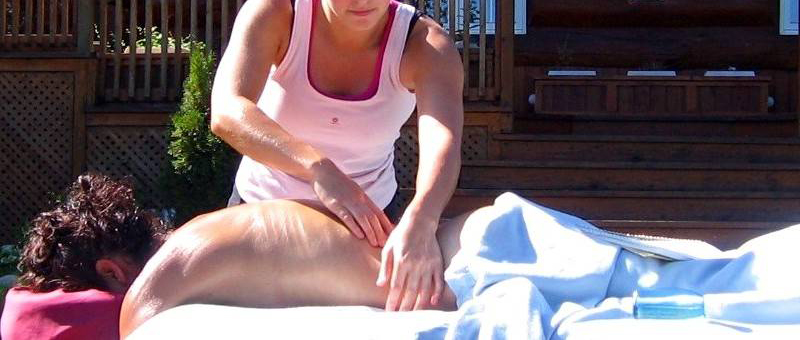 Myomassology Training Program Unique To Aromatica
Aromatica offers Canada's FIRST and ONLY Certified Myomassology Practitioner Program. Our students graduate equipped to offer a full-service practice to meet clients' increasing demand for multi-modality, holistic treatment.
The single identifying feature about myomassology massage is that treatments are tailored to individuals, and a wide range of modalities are deployed. Myomassology gives the massage practitioner more tools in the toolbox. Basic massage focuses on Swedish massage only. Myomassology, however, treats the Swedish technique as one of a myriad of body techniques.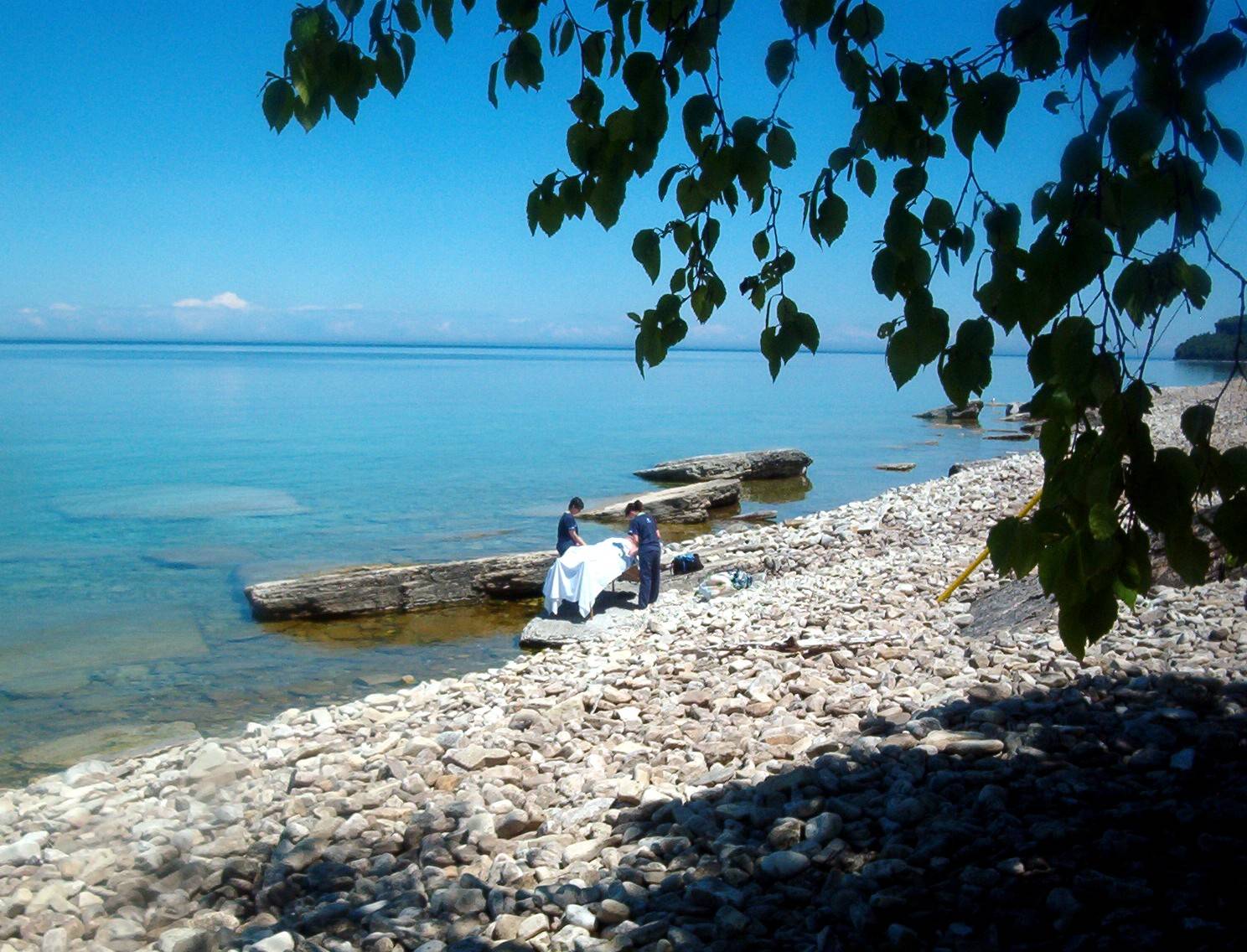 Spring and Fall Myomassology Massage Training Programs Run Annually
We offer 2 Myomassology programs per year in April and September. Each program runs for 6 months, with students attending our residential retreat for one week (7 straight days each month) from Monday morning though the following Sunday afternoon.
There are 6 Modules of study to complete prior to graduation. The first being an easy home study component – Anatomy & Physiology. This is completed at home using a learning system which incorporates an 'easy to read' text book with colourful illustrations, an accompanying work book and CD. This allows flexibility for study time. The reading component is so necessary in this type of study and is best completed at home.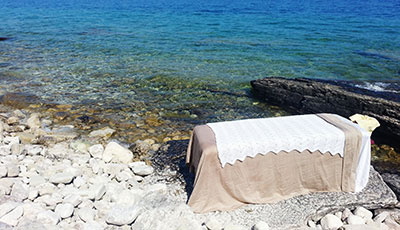 The remaining 5 modules are completed at our ten acre retreat-style centre at Mono, in the rolling hills of Hockley Valley near Shelburne and Orangeville in Ontario. Instruction Periods consist of 7 straight days of hands-on, in-class hours each month – Monday through Sunday. Each 7 day training session includes a Massage component plus other Modalities each week such as Aromatherapy Oil Blending for Massage, Reflexology, CranioSacral Therapy, Pregnancy Massage (includes Moxibustion to turn Mal-Positioned and Breech Babies plus Acupressure Analgesic Points for use During Labour), Acupressure & Tuina Chinese Medical Massage, Contraction Release Therapy (CRT), Leg & Hip Balancing, Traditional Chinese Fire Cupping & Cupping Massage, Chair Massage and Full-Body Paraffin Therapy. Classes commence at 10 am each day and finish at 5 pm. Students time is their own before and after class to explore the area's many hiking trails, or simply relax with a book in one of our hammocks on site. Immersion in this type of hands-on training over 7 straight days each month allows the student to focus on their studies and increases their knowledge, technique, transition, flow and skill levels considerably. Students are given assignments and it is important that they practice what they have learned in the interim periods at home between classes each month.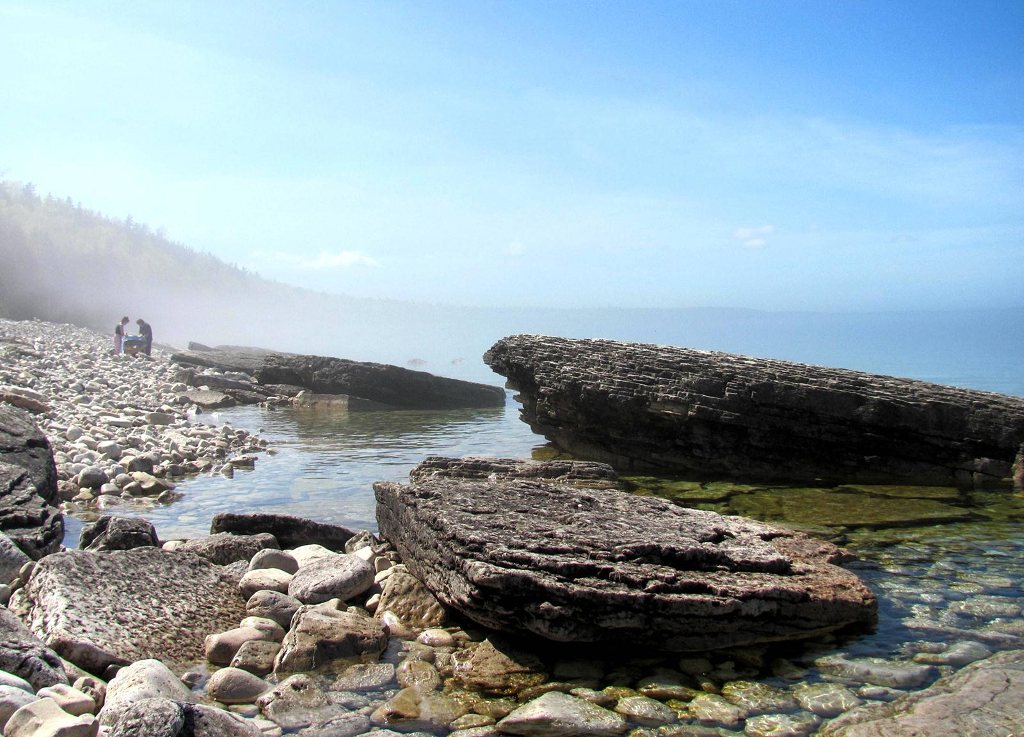 Curriculum
---
Module I
Anatomy, Physiology and Pathology
Registered Myomassology Practitioner Program providing Myomassology Massage Training in Ontario
Module II
Myomassology Massage Techniques
---
Module III
Other Modalities, which include
Aromatherapy Blending for Massage
Reflexology
Cranio Sacral Therapy
Chair Massage
Traditional Chinese Fire Cupping
Paraffin Therapy
Tuina Chinese Medical Massage
Pregnancy Massage
Included as well is information on Bach Flowers, Hydrotherapy, Cleansing and Detoxification.
---
Module IV
B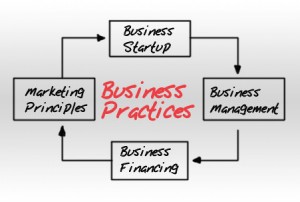 usiness Practices
Establishing a Business
Marketing
Ethics
Sanitary Practices
Insurance
---
Course Objectives
Students will graduate with a Diploma as a Myomassology Practitioner upon successful completion of all Written, Practical Examination and Documented Clinical Massages. Graduates are then eligible to apply to the Canadian Examining Board of Health Care Practitioners (CEBHCP, see www.canadianexaminingboard.com) for their Registration Number and Professional Designation (C.M.P.). A separate board examination is not required to obtain your C.M.P. Designation (letters after your name) and Registration Number. Upon successful completion of your application (submit the required fee to the board) the graduate is then entitled to practice with the Professional Designation of C.M.P (Certified Myomassology Practitioner).
Graduates are eligible for the RMQ designation (Registered Massage Therapist Quebec) as this program is fully accredited in Quebec and elsewhere.
Graduates are also entitled to join Natural Health Practitioners of Canada (NHPC, www.nhpcanada.org) the largest association in Canada for professional massage practitioners. Membership privileges include $4M Professional Liability (Malpractice) Insurance. Go to NHPC's web site and follow the links to Recognized Schools, Recognized Modalities and Recognized Programs to see the unique "accreditation" that Myomassology is afforded and the unique "definition" Myomassology receives (it is described as the holistic version of massage therapy in Canada). Other benefits of NHPC membership includes Annual Conferences, Continued Competency Programs and Regulation for its almost 7,000 members across the country to ensure ethical and competency standards.
The American Massage Therapy Association (AMTA) also fully recognizes Myomassology training in Canada. This means that all graduates of this program may become a full professional member of AMTA if they wish.
Career Choices
As a Practitioner graduating from this program, you will be in a position to:
Establish your own private practice
Work with other health care professionals at Natural Health Clinics
Work in Health Spas, at Vacation Resorts, or on Cruise Ships
Admissions Requirement
Minimum 18 years of age and a High School Diploma or equivalent. Once the application has been processed, students must complete an enrollment agreement before commencing. All admission procedures must be completed prior to the first day of class.
Tuition Fee
Total: $7,995.00 CDN (this is an all-inclusive fee.) Tuition fee includes all text books, manuals, Aromatica scrub uniform and examination fees – you pay one price only! The Registration Fee (or Deposit) is $500.00 and is non-refundable. This is required to reserve your place in class and once you have received notification this fee is used to purchase your books and scrub uniform, prior to the first day of class. The balance of the tuition fee ($7,495.00) is due on or before the first day of school. A Payment Plan is available. There are no refunds after course materials have been issued.
Registration
A completed application form with a $500.00 non-refundable registration fee is required. This will reserve your place in class. Class size is limited so we recommend submitting applications early to reserve your place
Course Material
The books you receive are:
AROMATICA™ Massage Instruction Manual
Anatomy & Physiology Text Book Learning System which includes a Companion Work Book
Massage Therapist's Guide to Pathology
Manuals for all Other Modalities (issued as you attend each modality for instruction purposes)