Our Prenatal Massage is a Complete Body Massage Treatment
The Pregnancy Massage treatments offered by Aromatic reduce stress, increase circulation, and relieve muscle tension.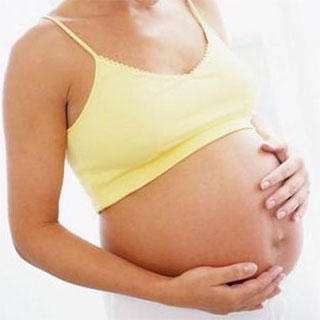 Special pregnancy 'body cushions' allow the mother-to-be to experience back massage in the face-down position again – up to full-term – to counteract muscular aches and pains along the spine. Body cushions also allow massage in the side-laying position which are particularly effective in the 2nd tri-mester utilising specific stretches to mobilize the sacro-iliac joints and expand the rib cage to accept the growing uterus.
Pregnancy massage targets low back pain, hip pain and sciatica by releasing tight gluteal muscles, tendons and ligaments. This relieves pain and improves blood flow to the lower extremities to resolve leg cramping, a common condition associated with pregnancy.
Aromatica also offers a very unique service to the pregnant client: we will train your care-givers to use Acupressure Analgesia for use during your labour. Your care-giver could be your husband, mother, sister, friend, midwife or a combination of them all.
This one hour 'hands-on' session trains your care-givers to use acu-points on your body to relieve the pain of contractions, promote dilation and prevent radiating lumbo-sacral pain during your labour. Other points on the body are used during the second stage of labour as they aid the perineum to relax. In medical studies, 80% of pregnant women found these techniques to be very beneficial. An illustrated booklet is provided to all participants.
Our Pregnancy Massage treatments are now offered at two Ontario locations; Hockley Valley near Orangeville and Cape Chin in the Bruce Peninsula.