Massage Certification Programs Also Now Being Offered at Hockley Valley
Aromatica and the Canadian Myomassology Institute now offer their professional massage training programs in Hockley Valley in Mono, near Primrose and Orangeville. This location is easy to get to from Toronto along Highway 410 and is situated just 45 minutes from Barrie.
The certification programs offered include Aromatherapy, Aromatherapy Spa, AromaMyology Massage, Swedish Massage, Contraction Release Therapy (CRT), Indian Head Massage, Myomassology, River Rock Massage, and Reflexology.
The Hockley Valley location is within an hour, or less, from Toronto, Brampton, Oakville, Burlington, Halton Hills, Georgetown, Markham, Caledon, Barrie, Alliston, Shelburne, Orangeville, and Durham.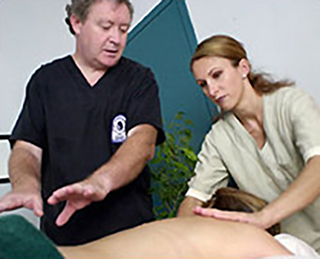 This training facility is situated on a 10 acre conference and retreat centre called Hub & Hearth with rolling hills, wonderful vistas and hiking trails. This is the perfect setting for teaching professional massage programs and holistic therapies.
With numerous trails over 10 acres, students may stretch their legs before or after class, on lunch breaks, or relax in a hammock. Snow shoeing and cross country skiing are popular winter pastimes on the well maintained trails. Overnight accommodations are available at an affordable rate for students who prefer to remain on site for week-long training sessions or weekend workshops. Please inquire for rates.
Professional Training In A Natural Environment
Aromatica and the Canadian Myomassology Institute specialize in delivering professionally recognized and fully accredited massage training. Unlike major colleges, they accept small classes with few students. This means students receive more one-on-one instruction. Aromatica fills a void in the educational market place for this type of training and we have the expertise and the 'know how' to make it happen. Our Hockley Valley location is the newest satellite school and Jeffrey Cottam, the Myo Program Director for Aromatica, could not be happier.
Alternative Health Care
Prospective students are not the only benefactors of this program. Health care consumers will also benefit from a stream of highly trained professionals of Natural Medicine in their communities. This means more health care choices with a more natural, hands-on approach offering an holistic version of massage therapy for neck, shoulder, hip, back pain and sciatica.
Classes run 7 consecutive days each month, for 6 months culminating in exams. Graduates are finished in 6 months and the cost of tuition is much more affordable than other options in the market place. Classes run every April and September.