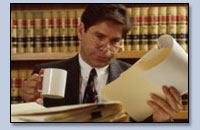 The British Parliament recently announced and ambitious $1.3 million- pound research grant to study the health benefits of treatments such as acupuncture and homeopathy.
Public Health Minister Hazel Blears said it's important to "develop a solid evidence base for complementary and alternative medicine" because more and more people are turning to these kinds of treatments. The grant followed recommendations of the House of Lords Select Committee on Science and Technology.
In other research news, the National Institute of Health in the US recently awarded a five-year, $6 million grant to researchers at Iowa State University to establish a research centre to study Echinacea and St. John's wort. The team hopes to identify the active components and study the genetic, growth and environmental factors that influence bioactivity.
The centre will conduct epidemiological research to identify the types of people who are most likely to benefit from botanicals and those who may be adversely affected.
The centre is the sixth biological research centre developed in the United States for this kind of study.