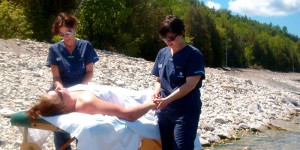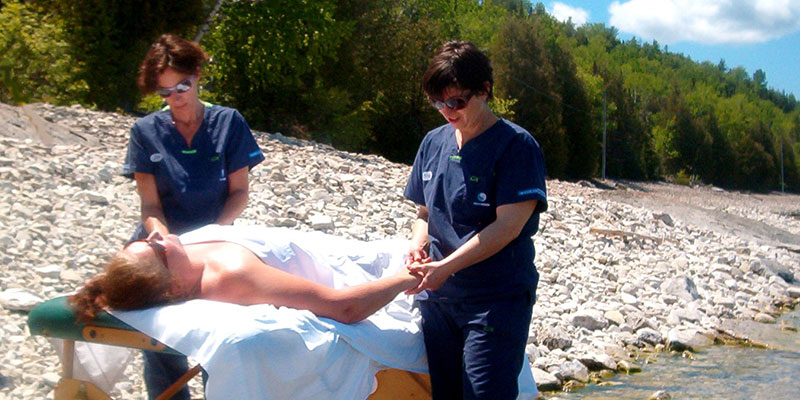 Experience the Difference Aromatica Makes!
At Aromatica, we offer you one of the most unique and unforgettable experiences available on the Bruce Peninsula – a wonderfully relaxing 'massage on the beach' surrounded by the blue, clear pristine waters of Georgian Bay.
Feel the warmth of the sun and the gentle breeze. Hear a distant loon. Relax and enjoy the peaceful serenity of this enchanting moment while you luxuriate in a wonderfully relaxing one and a half hour, full-body massage.