Canada's most comprehensive school for the study
of natural therapies and the ancient healing arts.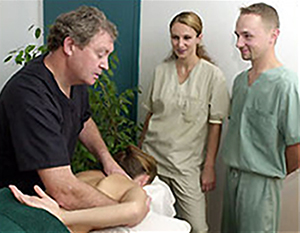 Aromatica is the first – and only – school in Canada to offer a certified diploma in Myomassology, the form of massage that begins where Swedish massage ends. Myomassology is referred to as the Holistic Version of Massage Therapy by Natural Health Practitioners of Canada, the largest association of massage professionals in Canada.
Students receive in-depth training in massage plus a plethora of unique bodywork modalities, making them competitive candidates for employment in the burgeoning health prevention, massage, spa and alternative treatment field.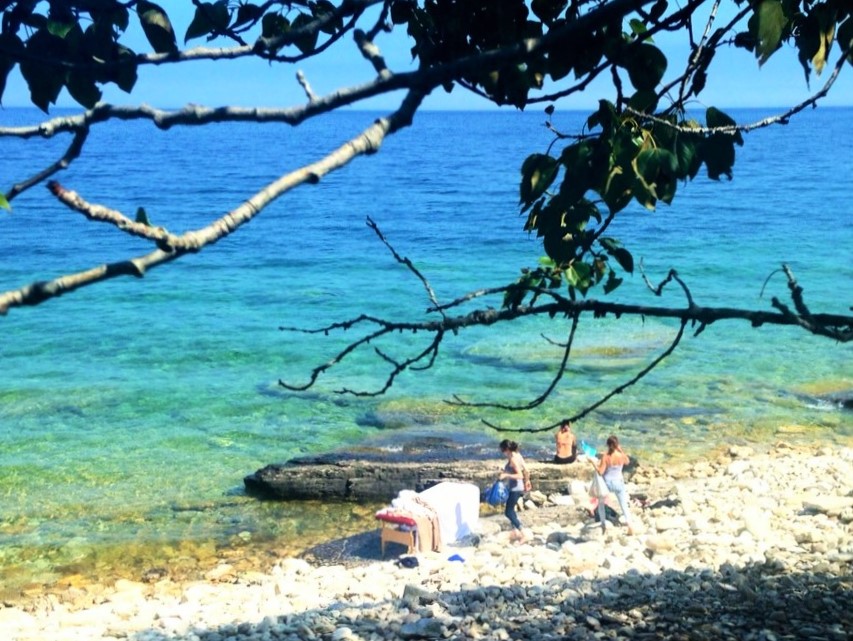 Our courses and workshops are taught by instructors on the cutting edge of alternative health. We set high standards, and Aromatica graduates are always in demand for their excellent grounding in theory and proficiency in technique.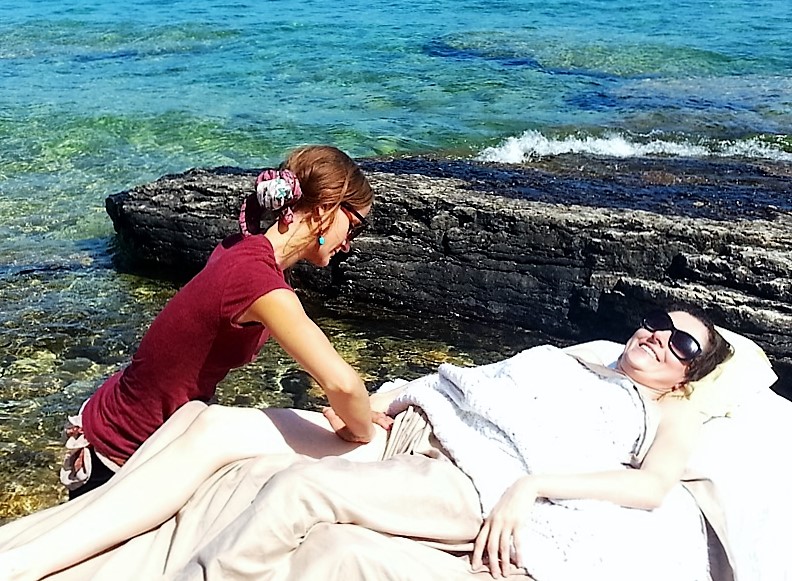 All of our professional training programs receive national and international accreditation. Whether you're looking for a career change and wish to take a 6 month massage training program on site with us (accommodations provided) or you are an experienced massage practitioner wishing to expand a hands-on skill set or you are a novice looking for an interest weekend workshop … please accept our invitation to tour this web site, register for trainings on-line, schedule a massage session on-line or arrange a personal visit with us for a tour at one of our 2 locations in Ontario.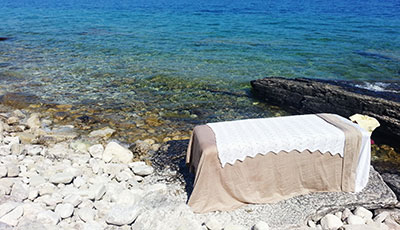 Our Certificate Programs
Two Locations
Aromatica's Certified Training Programs are offered at two locations in Ontario: at Cape Chin near Lion's Head on the Bruce Peninsula and at Hockley Valley in Mono, near Primrose and Orangeville. At either of these superb locations we trust you will be inspired by your surroundings and in the trainings we offer.