Aromatica proudly offers Canada's most comprehensive program of study in the Ancient Healing Arts & Natural Medicine.
It is this school's mission to keep the Ancient Healing Arts not only alive and well … but thriving!
Aromatica believes that these secrets still offer great value for today's lifestyles and that ancient knowledge can guide us safely through health – even as we navigate through time and space in a fast-paced, often stressful, modern world.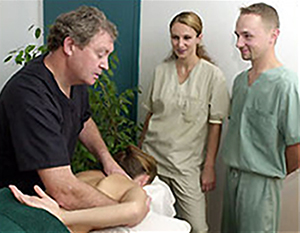 Aromatica is the first – and only – school in Canada to offer a certified diploma in Myomassology, the form of massage that begins where Swedish massage ends.
Myomassology is known as the Holistic Version of Massage Therapy.
Students receive in-depth training in massage plus a plethora of unique bodywork modalities, making them competitive candidates for employment in the burgeoning health prevention, massage, spa and alternative treatment field.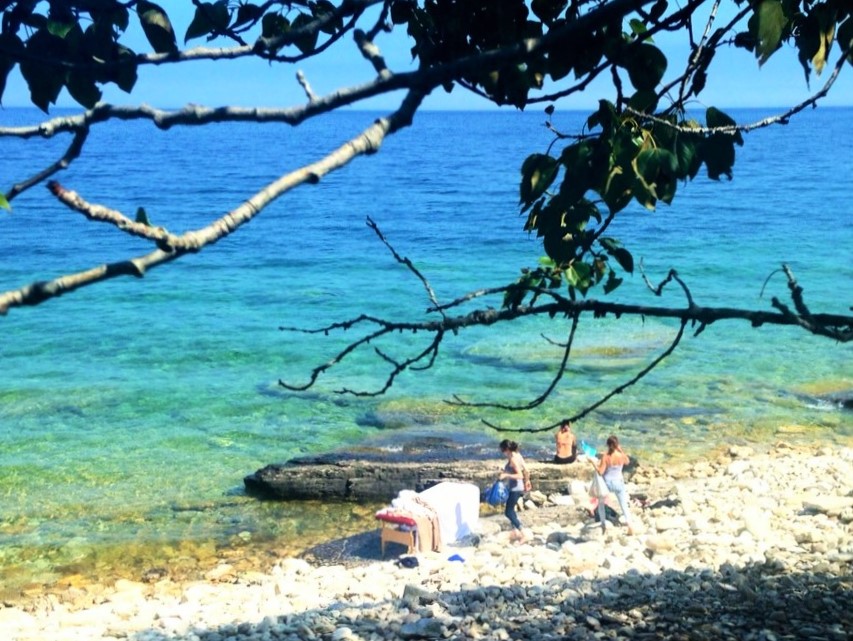 Our courses and workshops are taught by instructors on the cutting edge of alternative health. We set high standards, and Aromatica graduates are always in demand for their excellent grounding in theory and proficiency in technique.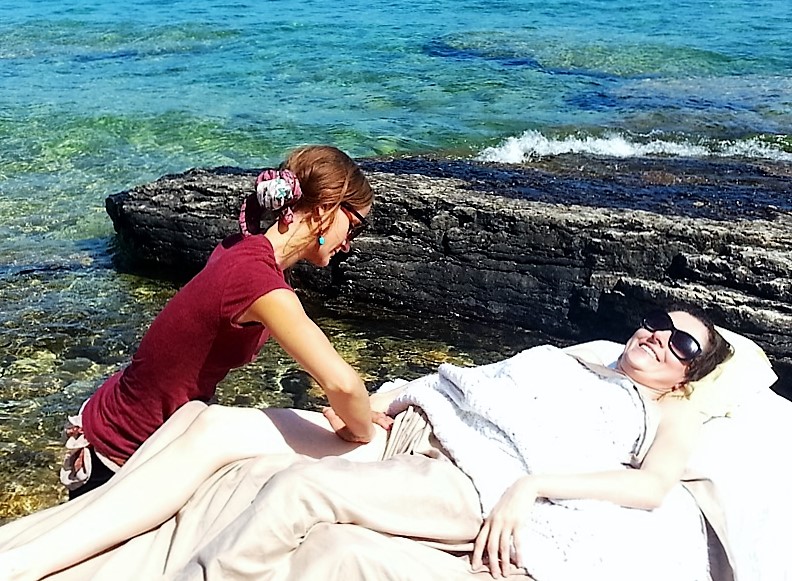 All of our professional training programs receive national and international accreditation. Whether you're looking for a career change and wish to take a 6 month massage training program on site with us (accommodations provided), or you are an experienced massage practitioner wishing to expand your hands-on skill set, or you are a novice looking for an interest weekend workshop … please accept our invitation to tour this web site, register for trainings on-line, schedule a massage session on-line or arrange a personal visit with us for a tour at one of our 4 locations in Ontario.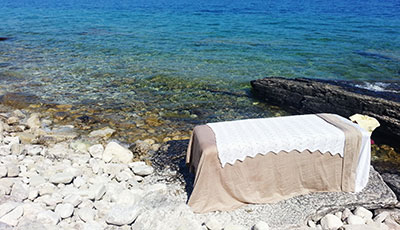 Our Certificate Programs
Five locations and six instructors to serve you!
Aromatica's Certified Training Programs are offered at several locations in Canada at Mono in the Hockley Valley near Shelburne, Maidstone, Ottawa, Port Elgin and Southampton in Ontario. At each of these superb locations you will be truly inspired by your surroundings, in the trainings we offer and the quality of instruction you receive from six exceptional instructors.
Aromatica instructors include Jeffrey Cottam (Mono), Janna Arsenault (Maidstone), Diane Chorney (Ottawa area), Tammy Ardila (Port Elgin); Melissa Snowdon (Southampton) and Julie Gottschalk (Southampton).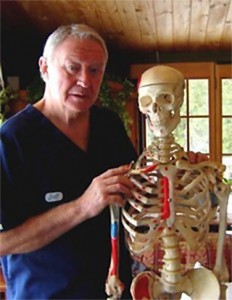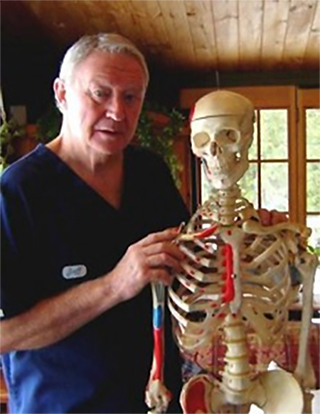 Jeff teaches from a 10 acre conference and retreat centre at Hub & Hearth amid gentle rolling hills in Hockley Valley in Mono (near Shelburne) in Southern Ontario. This location is an hour and 15 minutes from downtown Toronto, 50 minutes from Pearson International Airport and 45 minutes from Brampton and Barrie.
Students enjoy superb accommodations with a choice of bunk beds in the loft of the spacious coach house which doubles as a schoolhouse, or with private bedrooms and private bathrooms in the main house. You are invited to relax on hammocks, enjoy the hot tub after class or gather around the fire pit, hike kilometres of private trails or walk in silent contemplation through our hill top Labyrinth offering panoramic views of rolling countryside for as far as your eye can see.
Is there a better way to enjoy learning?
More instructors: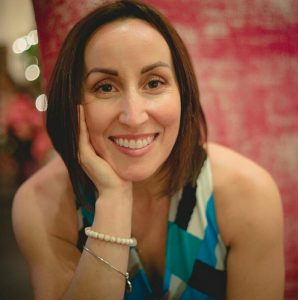 Janna is a Certified Instructor in Myomassology, Reflexology, Pilates and is a Pain Freedom Expert. She resides in Maidstone, Ontario where she operates her own wellness clinic called Centre Balance Wellness. As an instructor, coach and intuitive pain specialist she provides hope, results and freedom from chronic pain to her clientele. Janna is passionate about teaching people how they can heal their own pain through their emotions and how they can become their own 'pain whisperer' in order to gain a happy, pain-free, thriving life again. She also operates a world-wide, international, coaching business assisting clients with chronic pain through healing processes so they may achieve freedom from pain once more.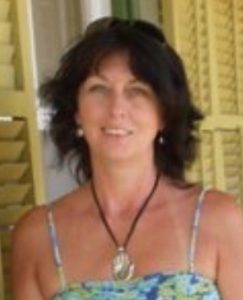 Diane is a Registered Myomassology Practitioner & Certified Myomassology Instructor(R.M.P.),  Registered Holistic Nutritionist (R.H.N.),  Registered Canadian Reflexology Therapist (RCRT), Registered Yoga Teacher (RYT), Reiki Master and retreat facilitator based in Ottawa, Ontario.  She is a passionate teacher and guide devoted to empowering practitioners through hands-on holistic training.  In addition to introducing Myomassology throughout Northern Ontario she has also taught yoga and holistic modalities in West Palm Beach, Florida.  Diane has worked in First Nations' communities in Canada since 2003, creating programs to empower youth and facilitate healing from residential school traumas.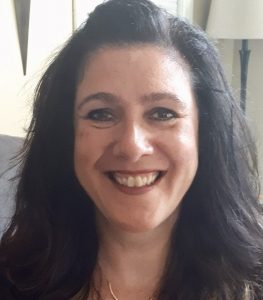 Julie is a Myomassologist, Reflexology Instructor for Aromatica and a Reiki Practitioner Level ll. She has her own practice providing natural healing for those in need. She also works as an Osteopath Assistant where she also provides her own skills to clients with massage, exercise application, reflexology and access bar.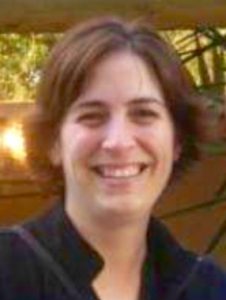 Tammy has her own business called Holistically Simple where she works as a practitioner. She is also an Instructor for Aromatica teaching courses in bodywork and spa therapies.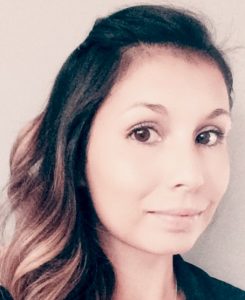 Melissa is a proud member of the Saugeen First Nation, mother to a beautiful daughter and instructor for Aromatica. She says it was on her first day of training at Aromatica that she knew instantly that she had found her passion in life. Fast forward a few years and Melissa is now inspiring others with her passion, sharing her knowledge, helping to create employment and economic opportunities in her community.
 Learning and having fun at the same time is the Aromatica way!
A very wise old teacher once said "I consider a day's teaching wasted if we do not all have one hearty laugh."  This means that when people laugh together they cease to be young or old, master or pupil, jailer or prisoner. They become a single group of human beings, happily enjoying their existence together.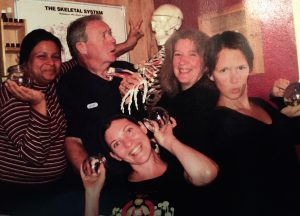 Instructors and students at Aromatica understand this particular piece of wisdom as can be witnessed in the photo above!
So, Aromatica is here for you. If you are looking for a new career in massage we offer you a very affordable, holistic version of Massage Therapy training called Myomassology. Nowhere else in Canada is this training available. If this sounds interesting to you, please contact us for more information and a tour and complementary massage if you wish?